Thetis Blacker Temenos Batik Scholarship
Applications for 2021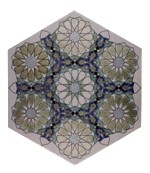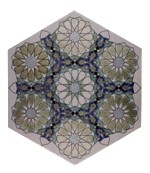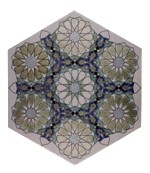 The Temenos Academy is a teaching organisation dedicated to the "learning of the imagination" and awards a bi-annual scholarship, in memory of Thetis Blacker, to facilitate members of the Batik Guild and other batik artists studying the art of batik. It is envisioned that this will be primarily, but not exclusively, to support overseas research, study, field work and travel relevant to the creation of batiks.
The award will be granted by a joint panel appointed by both the Temenos Academy and the Batik Guild and arranged by mutual agreement. Once the judges have made their decision, all applicants will be informed and payment will be made as a lump sum direct to the winner within 30 days.
On completion of the project, the recipient of the award will submit a short report to the Trustees of the Temenos Academy and to the Batik Guild for publication in their magazine.
The next award of up to £2,000 will be made in 2021 with the deadline for applications being 31 January 2021. Application forms will be available from the Batik Guild Secretary from October 2020 onwards.
For further information, and to request an application form, please write to The Secretary, The Batik Guild via our Contact Us page.
Congratulations to Seyram Agbleze, winner of the 2019 Thetis Blacker Temenos Award, for his research project on traditional dyed batiks and fabrics in Ghana, and whether traditional methods of natural dyeing process can still be relevant and used today.
See also www.temenosacademy.org/temenos_batik_scholarship.html